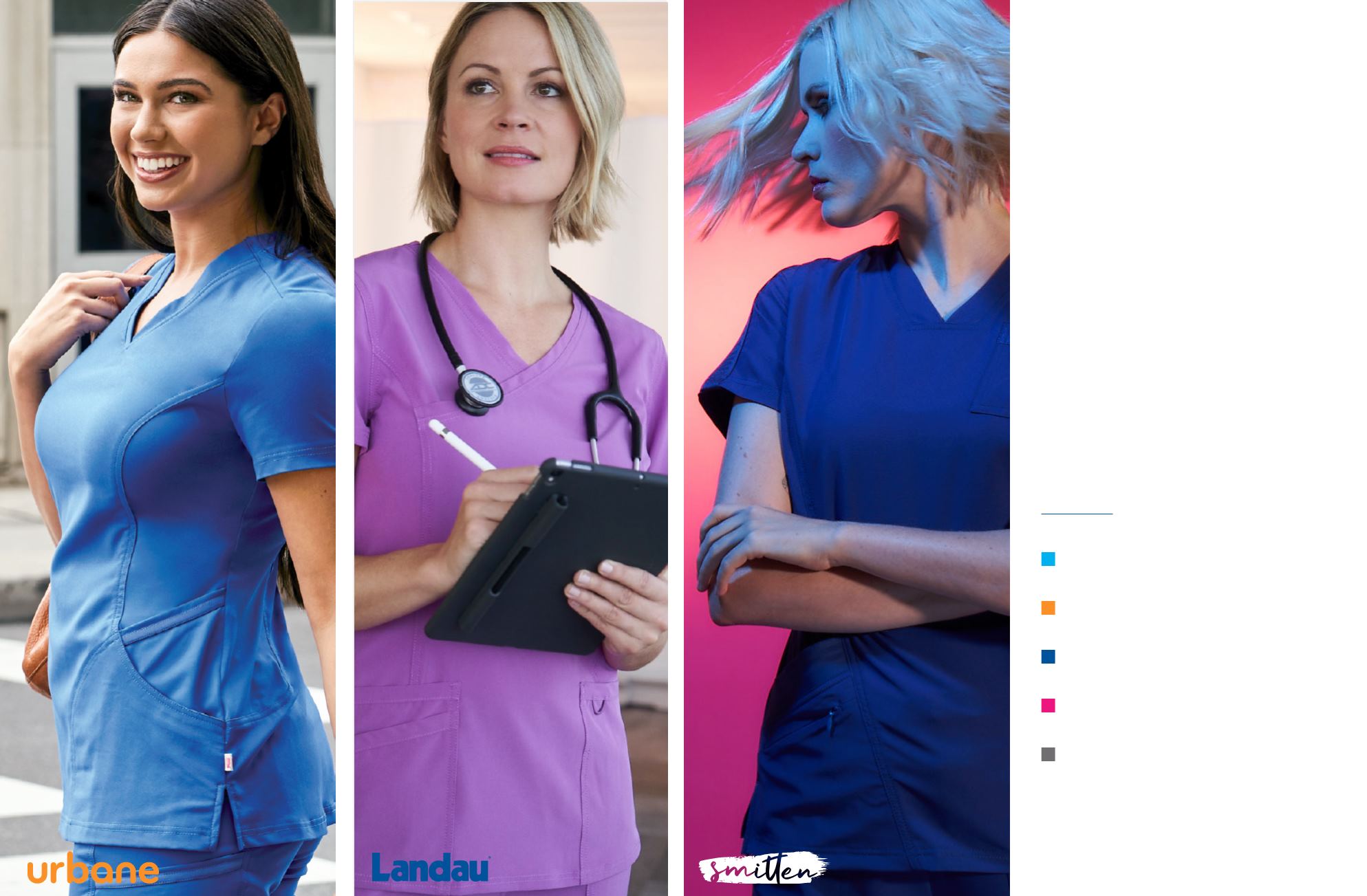 A Idol | 107003
There you are, superstar! The
Idol includes soft V-neck line,
trendy rose gold heart charm and
rivets and grosgrain detailing
73% Poly/25% Rayon/2% Span
Front and Back Princess Seams
Luxe Fabric
Sizes: XXS–3XL*
Medium length: 261/2
WE HAVE A CRUSH ON BLUSH!
Say hello to our new easy-care,
easy-wear favorites! You'll fall for the
rose gold accents, and love our new Luxe
Fabric, with a soft-hand finish, shape
retention, and just enough stretch to
keep up with all you do. Upgrade your
wardrobe in style with Smitten Blush.