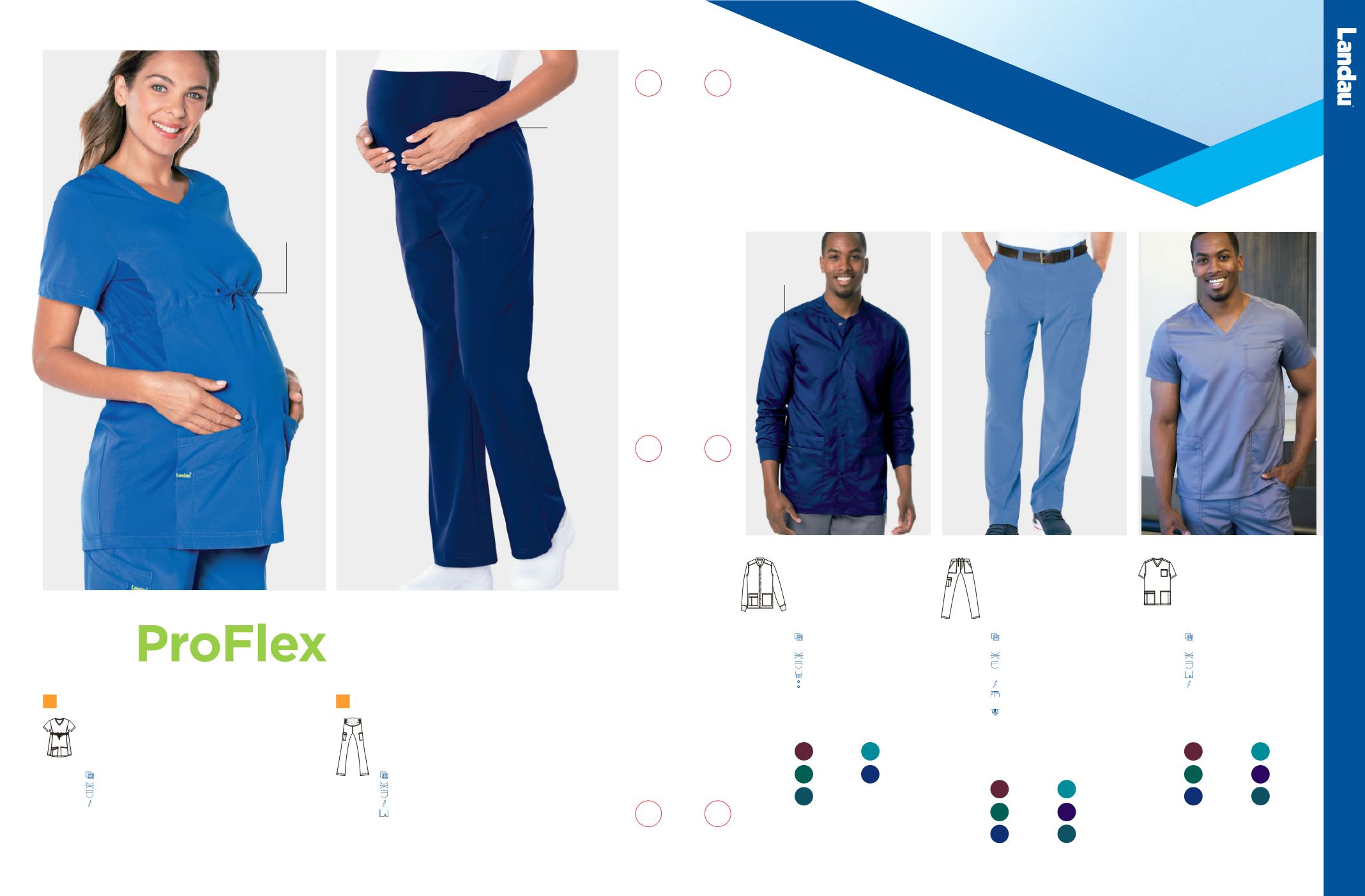 *See color chart on page 21 for available sizes and colors.
C Women's Quick Cool Cargo | 9323
Have it your way! This convertible
modern-rise cargo switches from
straight to flared leg at your discretion
and includes a double layer gusseted
crotch for comfort and mobility.
Regular: XS–3XL (31 1/4" inseam)*
Petite: PXS–P2X (28 3/4" inseam)*
Tall: TXS–TXL (33 1/4" inseam)*
D ActiVent Cargo Pant | 9328
Love the way you look in these natural rise, flared leg
cargos featuring back yoke detailing and knee panels.
Regular: XS–3XL (31
1
/
2
" inseam)*
Petite: PXS–P2X (29" inseam)*
Tall: TXS–TXL (36" inseam)*